I am back home from the tour of Småland, very pleased with how it went, and I am glad to be back in the studio again to pick up the threads of where I left off with the album. Most of the new songs are now well sung in.
Gustav Andersson has been helping me on piano, organ and harmonium. Here he is playing the Fazer piano I bought in the summer.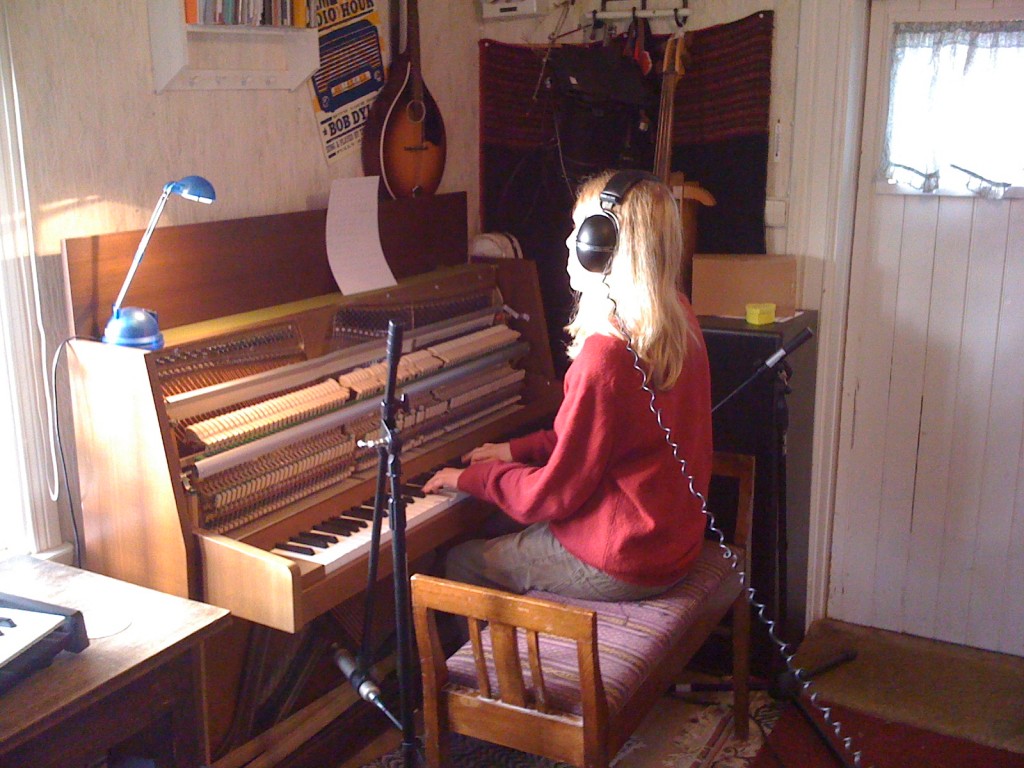 I figured out how to tune it but it doesn't stay in tune for long. Sounds pretty good though. Gustav is a fantastic musician, one of the best I have ever played with and has also written a beautiful string arrangement for me.
I am free to do a few House Concerts next year, particularly in February in England. If you are interested then please email me: ray@raycooper.org. If you click on the 'concerts' tab above and then on 'house concerts', you get to a page that explains how they work.
Looking forward to 2014, I have the following tours planned:
February: UK
March: some dates in Sweden
April: North Germany
May: Austria
Late May: UK Album launch!!
Summer: some festivals tbc (UK+others)
September: Denmark
October: Eastern Germany
November: main UK tour