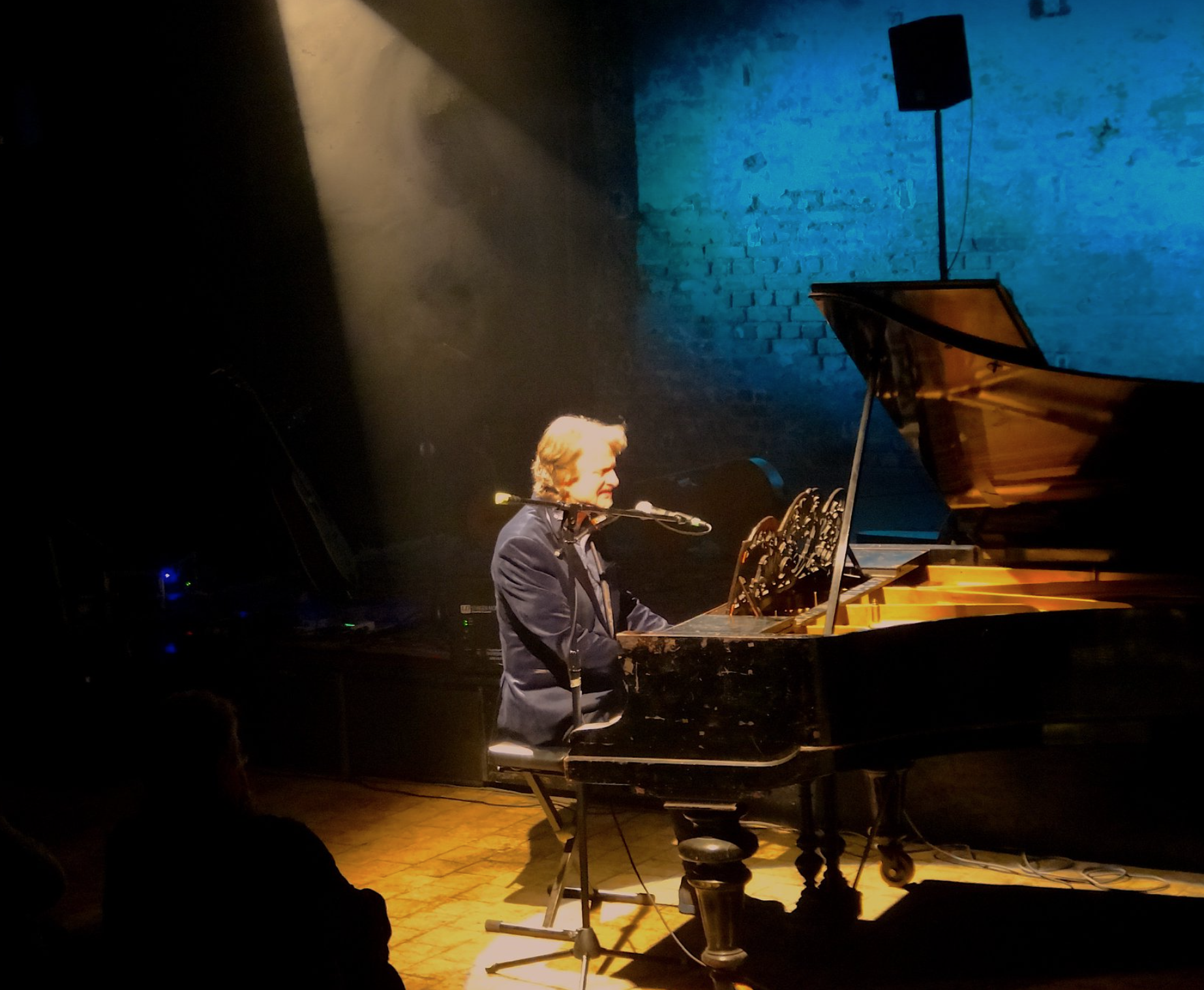 This tour is different from all others, I feel I am being chased. You know those action films where the main character is running through a burning building and the beams are falling down just behind him? At the start of the tour I was to play in Witzenhausen. I arrived at the venue to find it shut up and the streets deserted. I moved on the next day but the day after that the whole town was quarantined. A narrow escape, I could have been trapped for a fortnight, in Witzenhausen.
I played a house concert for my friend Achim last night in Nürnberg on the top floor of an old factory, a big 140 square meter room; plenty of room to space out the chairs. All went very well but this morning we read in the local paper that as from today, gatherings in the city will be limited to 10 people.
Somehow this tour is not only working but working very well. I have been lucky so far and just hope my luck will continue.
A couple of days ago I passed Treppendorf and the famous music shop Thomann, the biggest in Europe. I had set aside an afternoon to check out some guitars. It was quite strange seeing everyone in masks and I spent some time checking out different acoustics before I walked out with a classic Gibson J45, (Studio model in sunburst), and my mask hid the huge grin that was on my face.
The tour has been a mix of small theatres, clubs, churches and private shows. Whereas bands and larger venues have been paralysed by the current situation, I operate on a smaller level and have managed to slip through the cracks and keep going.
The picture here is from the Neues Schauspiel theatre in Leipzig. They had a great old Blüthner piano, the same model as the old one from Abbey Road that The Beatles used on 'Let It Be'. It was good to be back in Leipzig after all these years; city of Bach, city of protest, the city where the old east German regime in 1989 began to tumble in the face of the united opposition of the people chanting 'Wir sind das Volk!' 'We are the people!'
Tonight I will go back to one of my all time favourite shows, Schloss Goseck. This is a 1000 year old Slav fortress that became a monastery for many centuries, perched on top of a cliff overlooking the Saal valley near Leipzig. The show, as always will be acoustic, no mics needed in the remains of the old abbey church, the ghosts that sing along provide enough accompaniment.