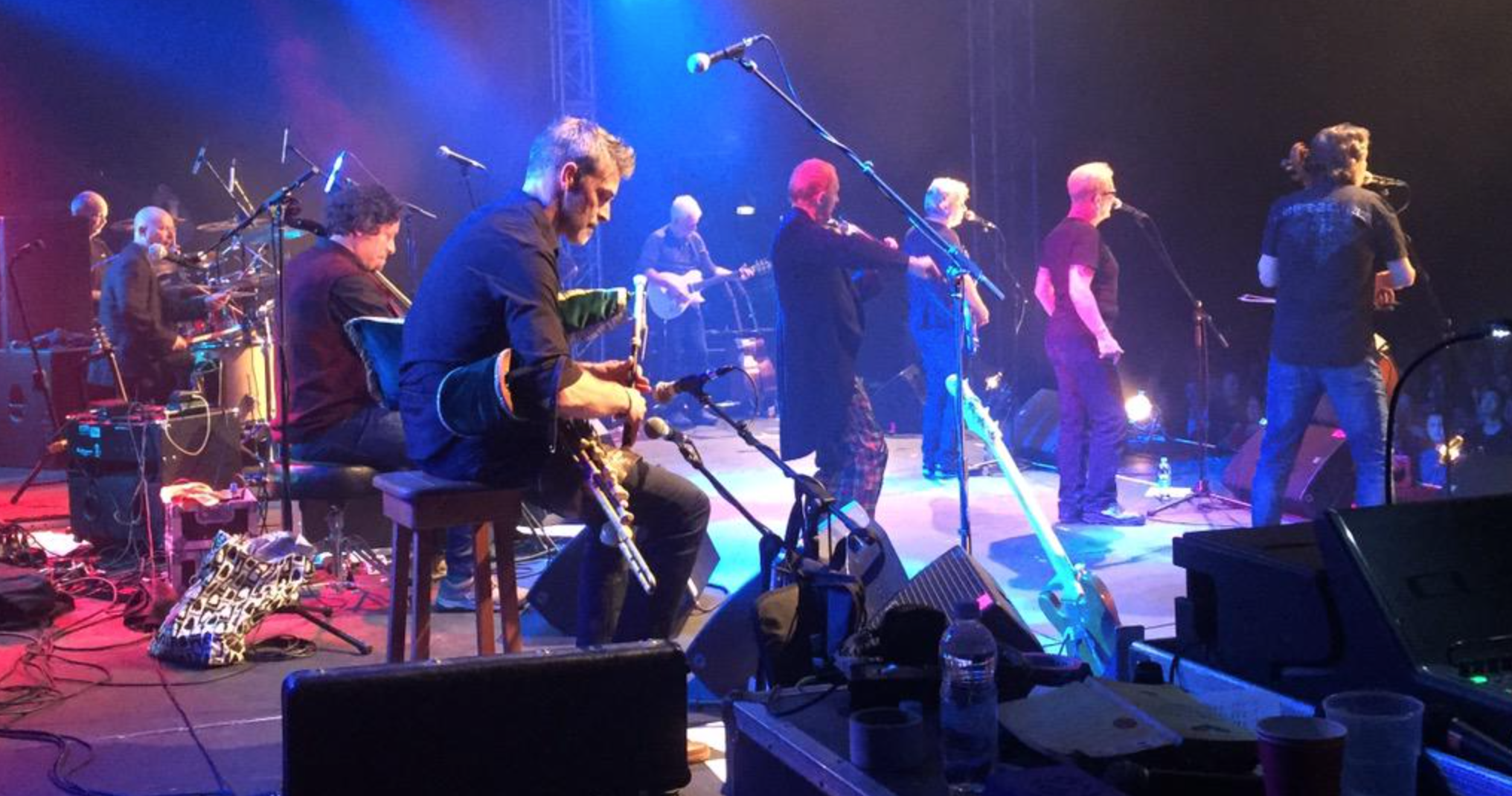 I guested with Oysterband last night at the Shrewsbury Folk Festival, it was a great experience, two drummers, 2 cellos, 2 bass guitars, James O'Grady back on pipesandwhistles like he had never left and a repertoire of nearly 30 years of songwriting to draw upon, not to mention an excellent crew and a beautiful crowd of 3500 in Marquee 1 with their hands in the air singing along to most of it. I left the band two and a half years ago and no. It didn't seem strange to be back, it didn't even feel nostalgic, it was just fun. Looking out across the stage I had flashbacks, the times we had in Spain, the clubs and festivals we played, seeing Lee again, the recording sessions, sitting with Al and working on the bass parts, playing in my kitchen in London writing By Northern Light, how a certain melody was formed. I played with the guys for 25 years, these songs chart a biography for me. An no, I didn't regret leaving the band either, lots of people asked me that today, it was time to move on quite simply.
On on, and today I was rehearsing with Rowan in the hotel for tomorrow's show. This time she is the guest, expanding my solo show to a duo. Always a pleasure to gig with her, we go back a long time too. She sang on many Oysterband albums as well as on both mine.
Things are looking up in England, Corbyn is running for leadership, Banksy's got a theme park…it's good to be back.