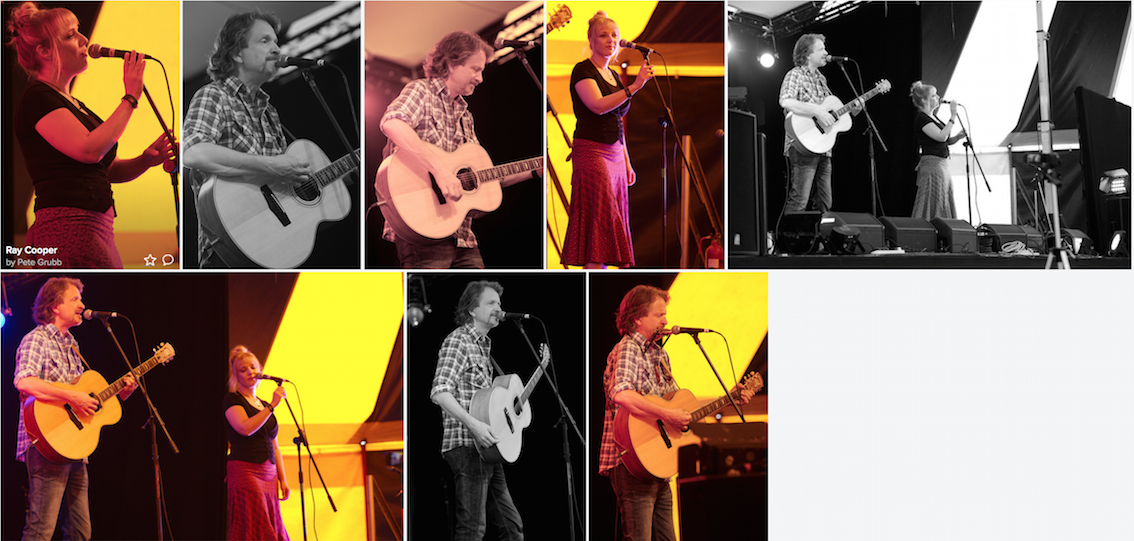 Shrewsbury was definitely one of the high points of the year, I played my own set on Monday aided by Rowan Godel. Thanks to Pete Grubb for these photos
Thanks also to everyone who turned up at the Sabrina Marquee and gave us such a warm welcome. Thanks also to Oyster sound man Tim Porter who was at the desk. I had  a good sound and enjoyed singing very much. This has to be one of the best and best organised festivals I know. These festivals rely on a lot of help from volunteers who give their time and energy freely. A big thanks to all of you who help to make these events work so well. Thanks to my helpers too, you know who you are, I don't know what I would do without you all, especially at a festival.
I am back home now for just a few days to enjoy the smell of the forest before I set on on what will be a great road trip all the way down to the Swiss border.
11.9. Husum, Speicher
12.9. Bilzen (B), Schloss Alden Biesen Scottish week end in an old castle
15.9. Wuppertal, Bandfabrik
16.9. Münster, Café Arte
18.9. Aichen, Galerie Hübner
19.9. Isny (Allgäu), Pat Murphy's Irish Pub
21.9. München, Irish Folk Club Carlo-Schmid-Str. 7
22.9. Ansbach, Ansbacher Kammerspiele
24.9. Fürth, Kofferfabrik
Also some house concerts.
I will be on Hermitage radio Sunday evening www.hermitagefm.com