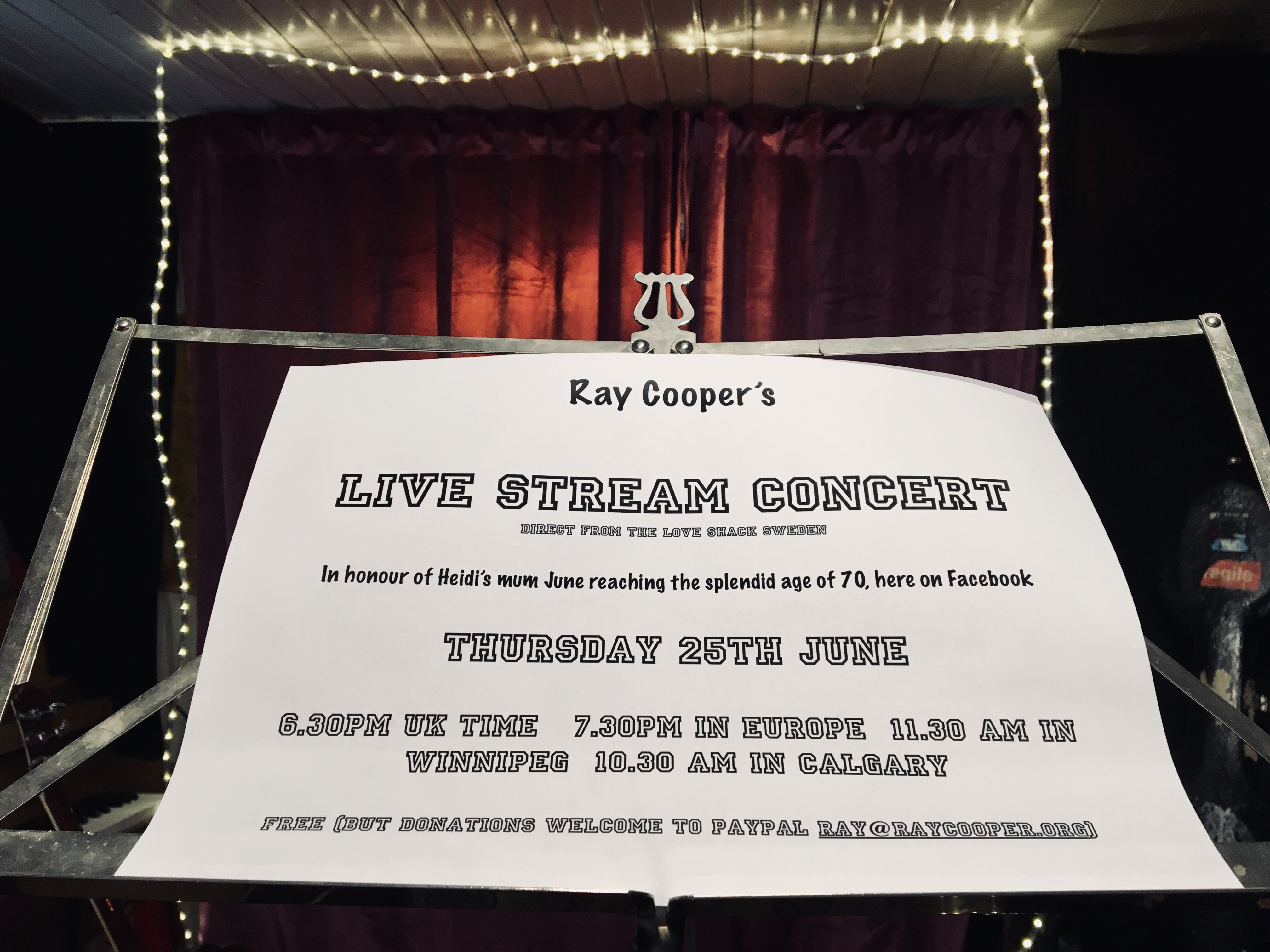 Live Stream Concert coming Thursday 25th June when I shall take to the Love Shack video stage for a live concert here on www.Facebook.com/raycoopermusic in celebration of Heidi's mum June reaching the splendid age of 70 (which, as we know, is the new 50). 6.30pm UK time, 7.30 in Europe, 11.30 am in Winnipeg, 10.30 am in Calgary.
Free, no login necessary but donations welcome to Paypal if you are feeling flush, to ray@raycooper.org.
I will be playing lots of new songs including 2 from my new EP The Beast which is coming out on July 17th. More details about that are coming soon.
Stay well.