It has been an eventful couple of weeks on this tour, after a great start with Lenny in Tønder, I went back north to Silkeborg to play for the 3f trade union again before heading south and taking in a couple of house concerts on the way.
At Homburg I was booked into the 'Schlossberghöle'. 'Höle' means cave but it turned out to be a nuclear bunker built inside a sand mine. Yellow sand which was lying in layers between harder red sandstone was mined here for glass making between the 11th and 17th centuries, leaving a cave system which exists on 12 levels and is the biggest of it's kind in Europe. Interesting gig, the temperature was 10c and the humidity 100%. My cello was very clammy that night. The audience were cold, so was I, but the sound was amazing, it gave me the voice of a Jötunheimr giant. In the break they served hot wine and their own spirit called ' hölengeist'- cave spirit. We all liked it and decided to do it again next year.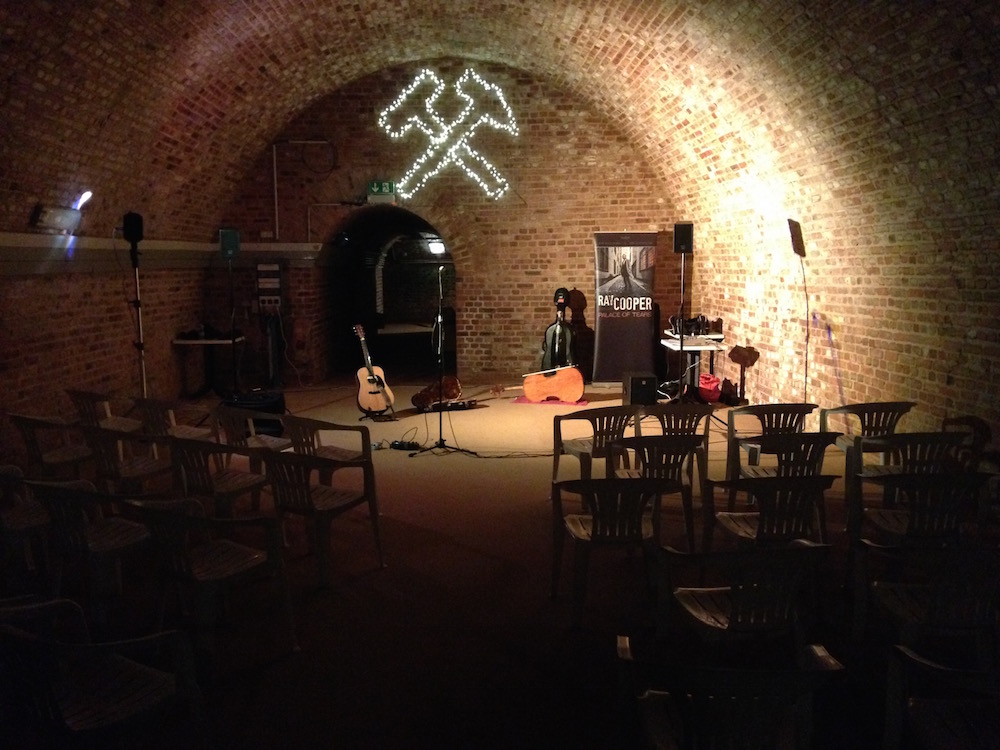 On south to Frieburg, for an acoustic show in a forest hut and then a beautiful drive along the length of Lake Constance, past vineyards and hop fields to Leutkirche in the Allgäu. More shows and I met up with photographer Kerstin Maier, together we plotted some lightly locations. The next two days we were up at dawn chasing the morning mist. One memorable place was the spring at Blaubeuren. A huge pool of blue water wells up from an underground river, actually coloured blue, it is a very special place. Divers discovered that it leads into a huge underground cave system as the blue river winds it's way through the mountain. One can imagine the impression it had on people in the distant past. Then the Christians came along and slapped a big monastery in front of it, as if to try and hide it.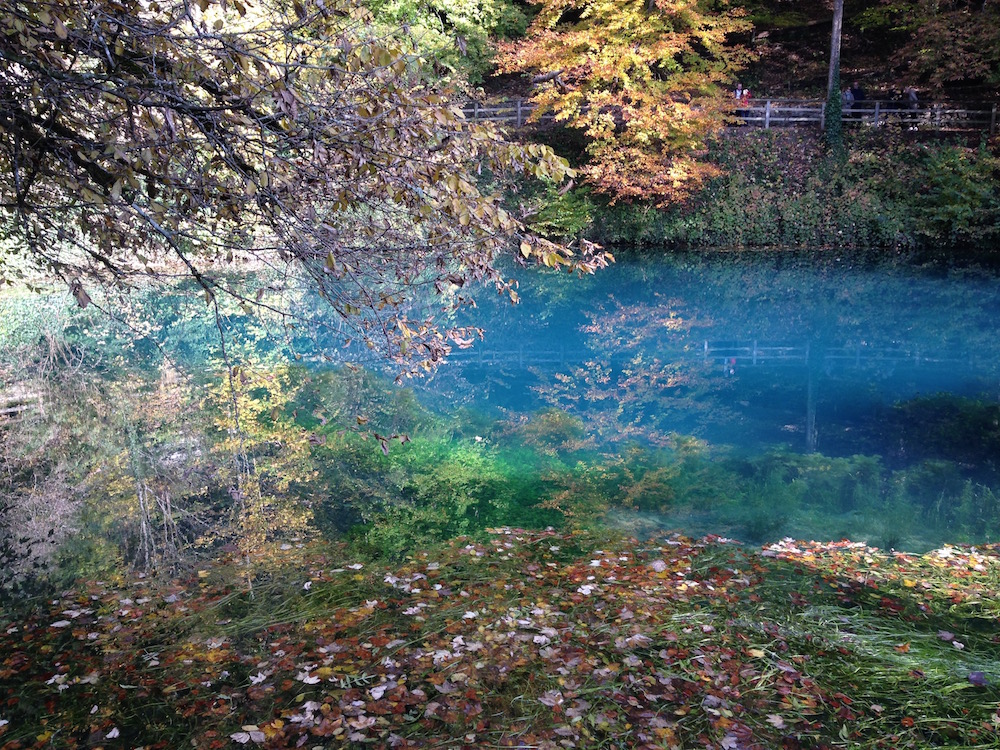 North to Franconia and the Folk Club Isaar in Trogen, then yesterday south again to the Munich Irish Club. I saw the snow capped Alps rise in the blue mist as I drove into the city at the same time as the temperature went up to 19c.
And on to the final gig tonight, the Koffer Fabrik (suitcase factory) in Fürth. I will be back in Germany in a couple of weeks for the Celtic Emotions Festival tour which promises to be a great one. Meanwhile I have got to get home for a gig with The Swedish Kitchen Orchestra on Sunday and then fly to Scotland for a few days off.
I just completed a date sheet for a magazine ad for my UK dates in early 2017, details will follow soon.
Celtic Emotions Festival package tour of Germany with Ray Cooper John McIntyre and Zoe Conway, Huldrelokk, Jordan Reyne
Nov 11 Meissen Theatre
Nov 12 Berlin Labsaal
Nov 13 Dorsten Lohnhalle
Nov 17 Kaiserlautern Kamgarn Fabrik
Nov 18 Freiburg Wodenhalle
Nov 19 Wurtzburg Felix-Fechenbach-Haus