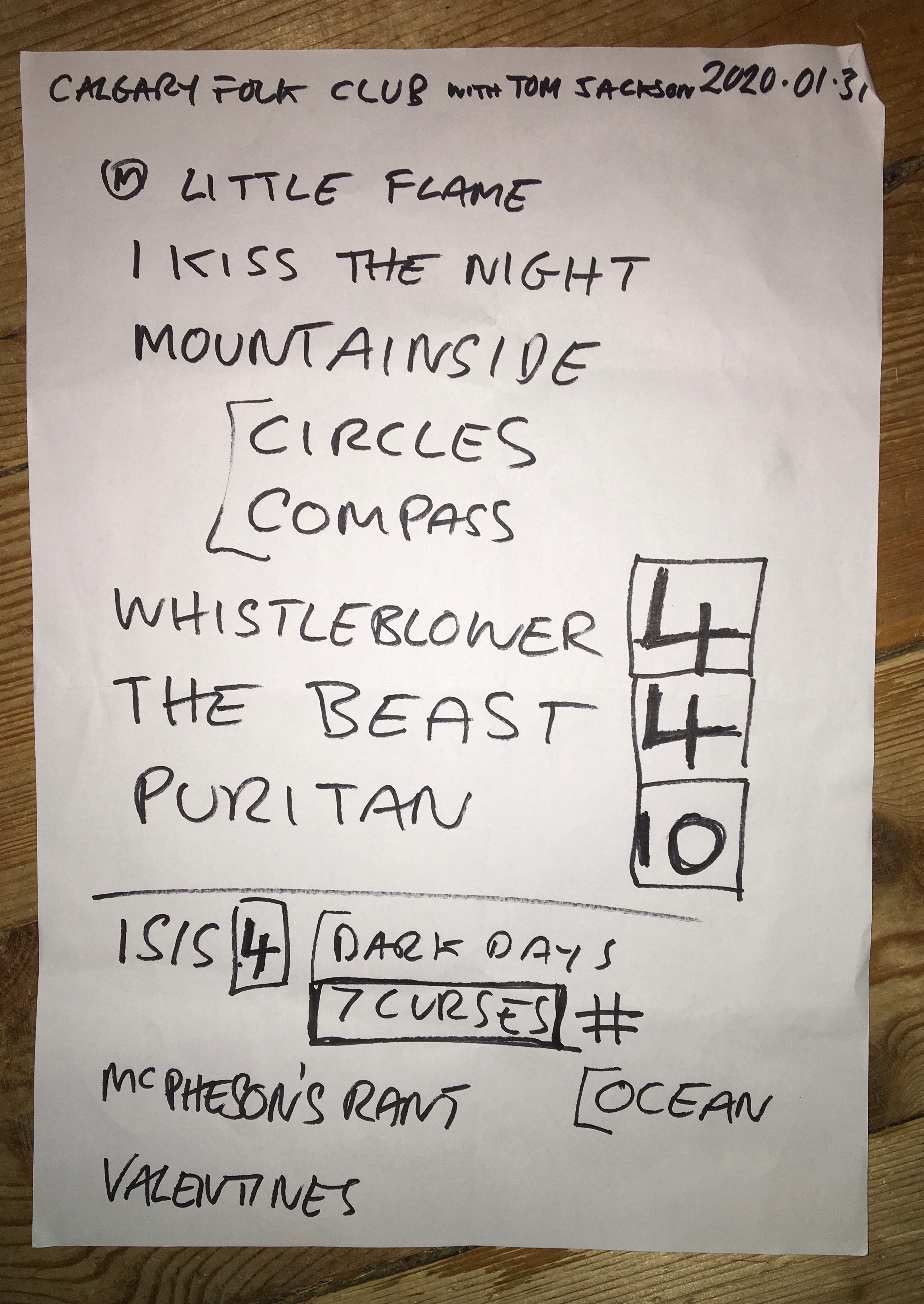 Here is the set list for the concert to be streamed tomorrow April 1st for 24 hours. 3 new songs in the set and a cover of Dylan's Seven Curses as encore. The titles below the line were all possible encores, I like to decide on the spur of the moment which to play.
Here are the details to stream and also chat after. If you don't have Zoom, sign up now to chat later.
The link is https://vimeo.com/402112389 and will be activated just before 6.00pm UK time 11.00 am MDT Canada on Wednesday 1st April. No software necessary. It will stay on Vimeo for 24 hours. There is a Paypal for donations. Free to anyone in the care industry, or anyone who just got fired. Get that watch party going now!
In January, I toured Western Canada and performed at the wonderful Calgary Folk Club in Alberta. The show was sold out with over 400 people there. The club filmed my performance and have kindly given me permission to share the whole 49 min set online.