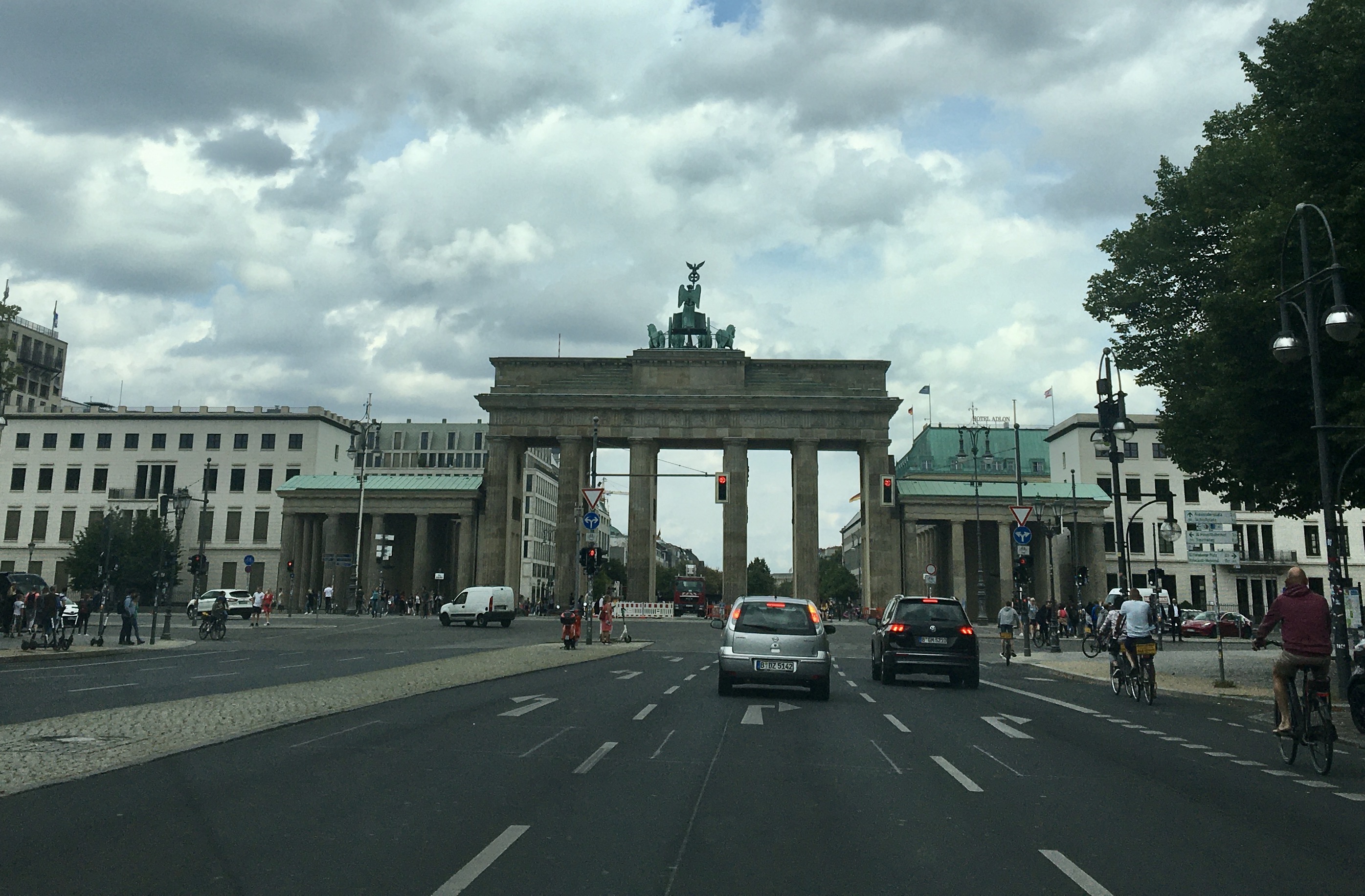 Its day 4 of the tour and a day off in Berlin. I just had a two hour guided tour in a taxi. The driver, Tom, is now quite an old friend of mine and it was interesting to once again see the city that inspired my song 'The Palace Of Tears'. The original Palace Of Tears (Die Tränenpalast) was the nickname for a crossing between East and West Berlin at Friedrichstrasse Bahnhof, where relatives would part.
The Hotel Stadt Berlin, now The Park Inn, was where I stayed for my holiday in July 1989, it was a good way to spend all the East German marks I had earned playing with Oysterband in the east. At 37 stories high it was probably the biggest knocking shop in Europe, although I was too innocent at the time to notice that. We saw the old Stasi headquarters which were stormed by the people in January 1990. They probably had a file on Oysterband. We also drove past Hansa Studios where Bowie recorded his 'Berlin' album, just meters from the old wall.
The tour continues, and it's a good one. The first three shows were outdoors and so will many of the others be as well.
August
21 Hamburg house concert
22 Bad Doberan Kornhaus
23 house concert Wegendorf
24 day off
25 Bad Elster Koengliche Kurhaus
26 Wiesenburg Mal's Scheune
27 day off
28 Satemin-Luchow
29 Atlandsberg Kirche
30 Private show Luebbecke
31 day off Witzenhausen
September
4 Coswig Simonetti Haus
5 Stralsund St Jacobi
October 2nd – 23rd South Germany
2 Bremen Arberger Hof
4 Leverkussen Notenschlüssel
6 Köln Lichtung
7 Witzenhausen Bistro Ringelnatz
8 Birkenau Toscana Bistro
9 Reidstadt Bücher Bühne
10 Gutach House Concert
11 Denslingen Kirche
13 Leipzig Neues Schauspiel
14 travel day
15 House concert Leutkirche
16 Nurnberg House Concert
17 Schloss Goseck
18 Pirna private show
21 Steinbergkirche (Flensburg)
22 Silkeborg 3f Denmark
23 Halkaer Kro Denmark