I know it's a bit early to talk about summer, especially here in Sweden where the forecast for tomorrow is -11c, but here is a video of a new song 'Drunk On Summer'. It's from the gig in Tønder at Hagges Pub last week, one of my favourite watering holes.
Click here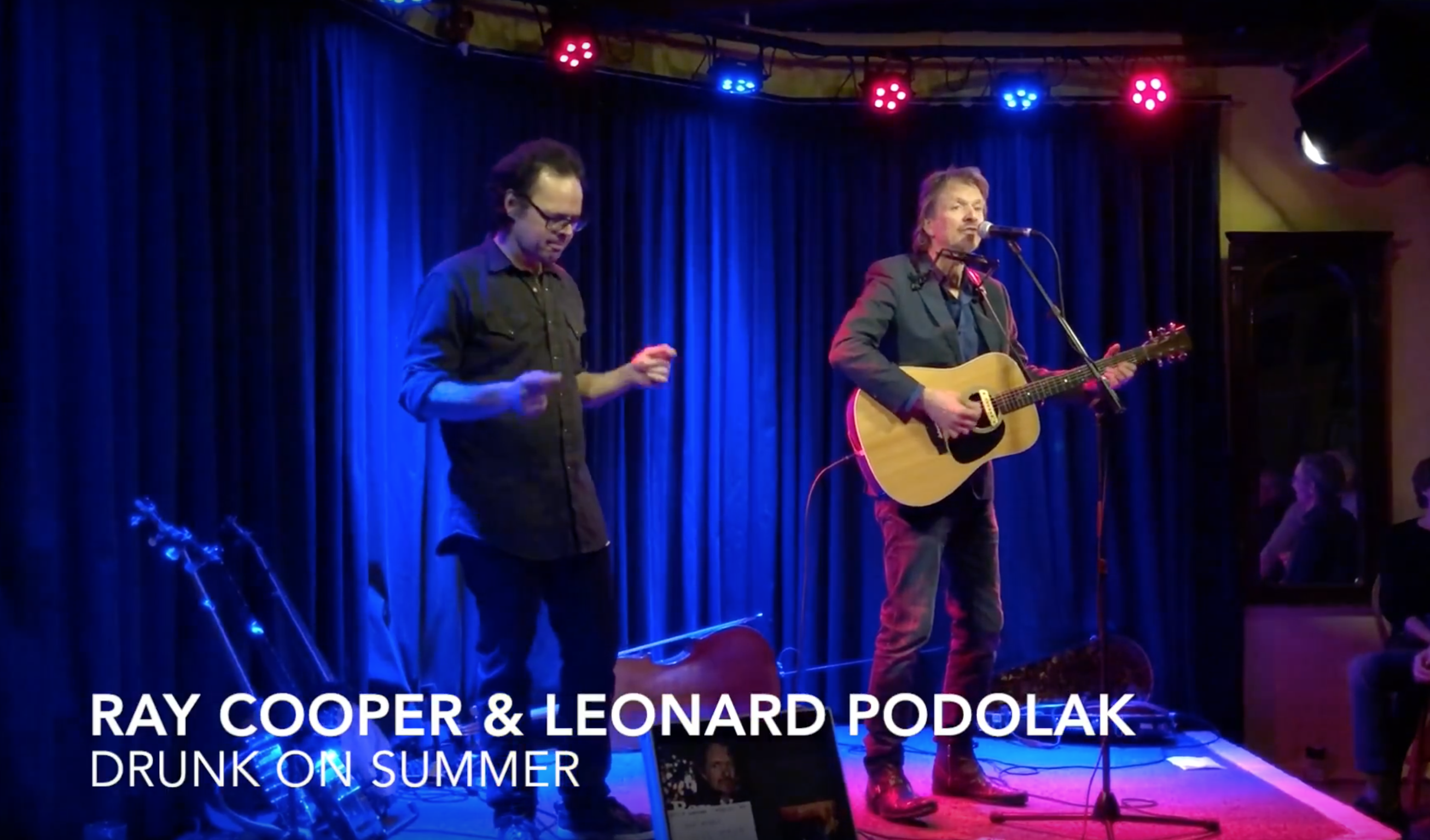 Leonard Podolak and I singing my song 'Drunk On Summer' from the new album.
Here is what I wrote about the song in the booklet notes, it also explains why I am swimming in a river fully clothed on the album cover.
'Some say the golden age is youth. I remember when I was sixteen. It was the last day of term and I had a great summer planned out. I was going to work for a few weeks, go hitchhiking in France with my bandmate Pete, then go and stay with my beautiful girlfriend and her rich parents. Pretty good plan for a sixteen year old. I was thinking about all that as I floated down the River Wey, still wearing my school uniform. The prison doors of childhood were beginning to open, a shaft of light was shining through, the freedom of adulthood beckoned. Remember that'?
The trad tune here is an old English dance number called 'Speed The Plough'.
Drunk on summer in the afternoon
The last day of term
Swimming in the river in all my clothes
Watching the sky turn
I was drunk on freedom and I had a girl
I loved her so
Forty long days till the autumn term
And one more year to go
I was drunk on youth
I was drunk on love and gin
I was drunk on summer in England
Past the fields and the meadowlands
The current carried me
Sunshine glittered on riverbanks
I was green as the reed
A blue blue sky and a golden sun
Living for the day
I'm gonna float all summer long
I'm gonna float away
I was drunk on youth
I was drunk on love and gin
I was drunk on summer in England
We'd come this far and reached the road
That led out to the world
Just beginners and we didn't know
How far there was to go
I had a guitar and I wrote a song
The Summer Of Love
And all my friends could sing along
We just couldn't get enough
We were drunk on youth
We were drunk on love and gin
We were drunk on summer in England