Here is a new song from my forthcoming album with a new video featuring 'The Swedish Kitchen Orchestra' in action one hot night last week in Lilla Malma Kyrka Malmköping. Starring Jenny Tidman, Patrik Andersson and Gustav Andersson.
www.youtube.com/watch?v=Mz5B1zlMekA
The inspiration for the song:
Her name was Karin, or so I imagined. It started with a visit to the town museum here in Malmköping where I was caught by the glance of a young woman in a photo taken on 30th June 1889, I imagined it was maybe the king's birthday or something like that. The crowd stood outside the town hall, just a few hundred meters from where I live and where I have stood and played many times with the local fiddle group. In the evening there would have been a dance and maybe a chance to meet a partner for life.
In those days choices were limited, yes, maybe to the boys in this photograph.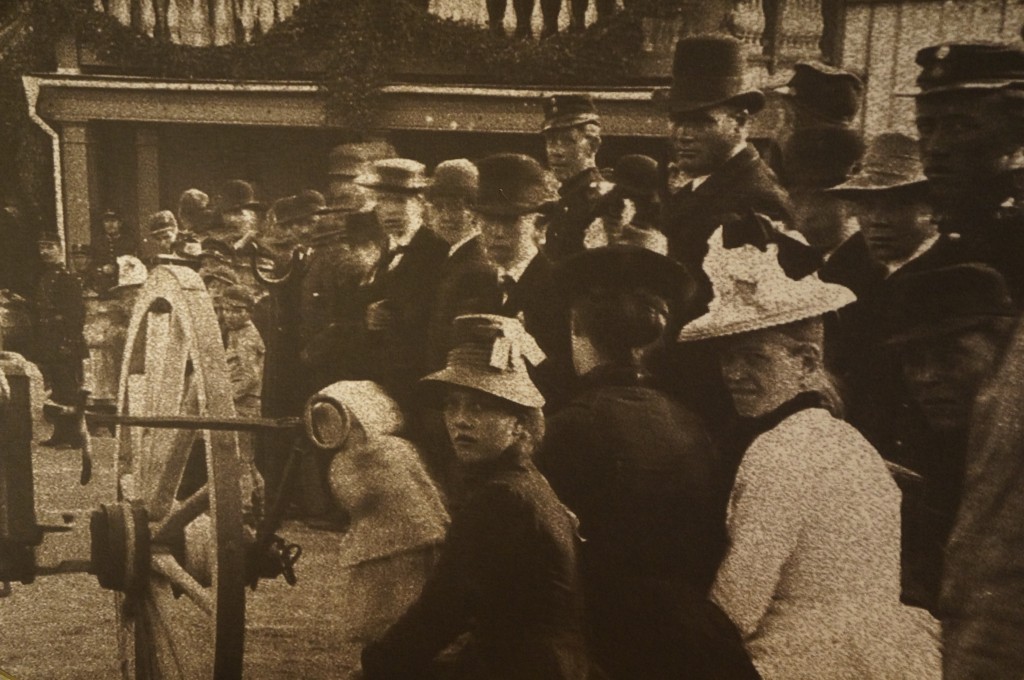 The King's Birthday / Maarit's Waltz
Her name was Karin
And on the King's birthday
She put on her best bonnet for the town parade
You can see from this photograph
From a very different time
She wants you all to know this is her prime
For she was a beauty of renown
In this small market town
She's a marriageable age
She turned sixteen today
Now that she's blossomed
She can spread her wings and fly
If only to the pine tree tops nearby
She's on the threshold
Of all that is to come
She can feel her power she can be someone
She might have that chance to choose
To be a tradesman's wife
And to wear the apron blue
Or she might just fly away
And the boys came down, they lined up to stare
In their new suits and hats that they wear
Ill fitting suits for ill fitting lives
The choices are here, we all compromise
And the band played a waltz for the King
The courting began we're caught up and caught in
If your luck is true and you catch the right eye
You live with that choice for the rest of your life
Her name was Karin
And long ago she bloomed
Like so many others a little too soon
You can see from this photograph
How she stood out from them all
Even though she faded long ago
And lost her lovely looks so young
Or rather passed them on
To another who will come to another town parade
On another King's birthday.
© 2014 Ray Cooper from 'Palace of Tears'