Monday morning, I am sitting in the decaying splendour of the Palace Hotel in Buxton, the Big Session festival is over and it was great. Meeting Oysterband again is always a kind of social event and this time it certainly was.
I had my own show on Saturday in The Pavillion, it was quite a short set so I decided to sing mostly new songs, here is one of them. The audience had no trouble singing along. People like to sing.
After my gig I raced around the corner to the Opera House to catch a soundcheck with Eliza Carthy, Saul Rose and Oysterband. Later in the evening the Oysters played their full set and then at the end we reprised some of the songs from the Big Session album that Eliza was also involved in. It was also a lot of fun. After the show we all retired to the spacious lounge of The Palace and rearranged the sofas and armchairs into a large circle to accommodate the entire party…then sat down to have a little drink.
The next day, bright and bleary eyed most of us were off on a walk up the hill called Solomon's mount which John had organized. We met outside the Opera House and there must have been over 100 of us. This included at least 20 of Boff Whalley's Commoner's Choir. When we got to the summit they let rip with a few songs. What a great start to a fine spring day.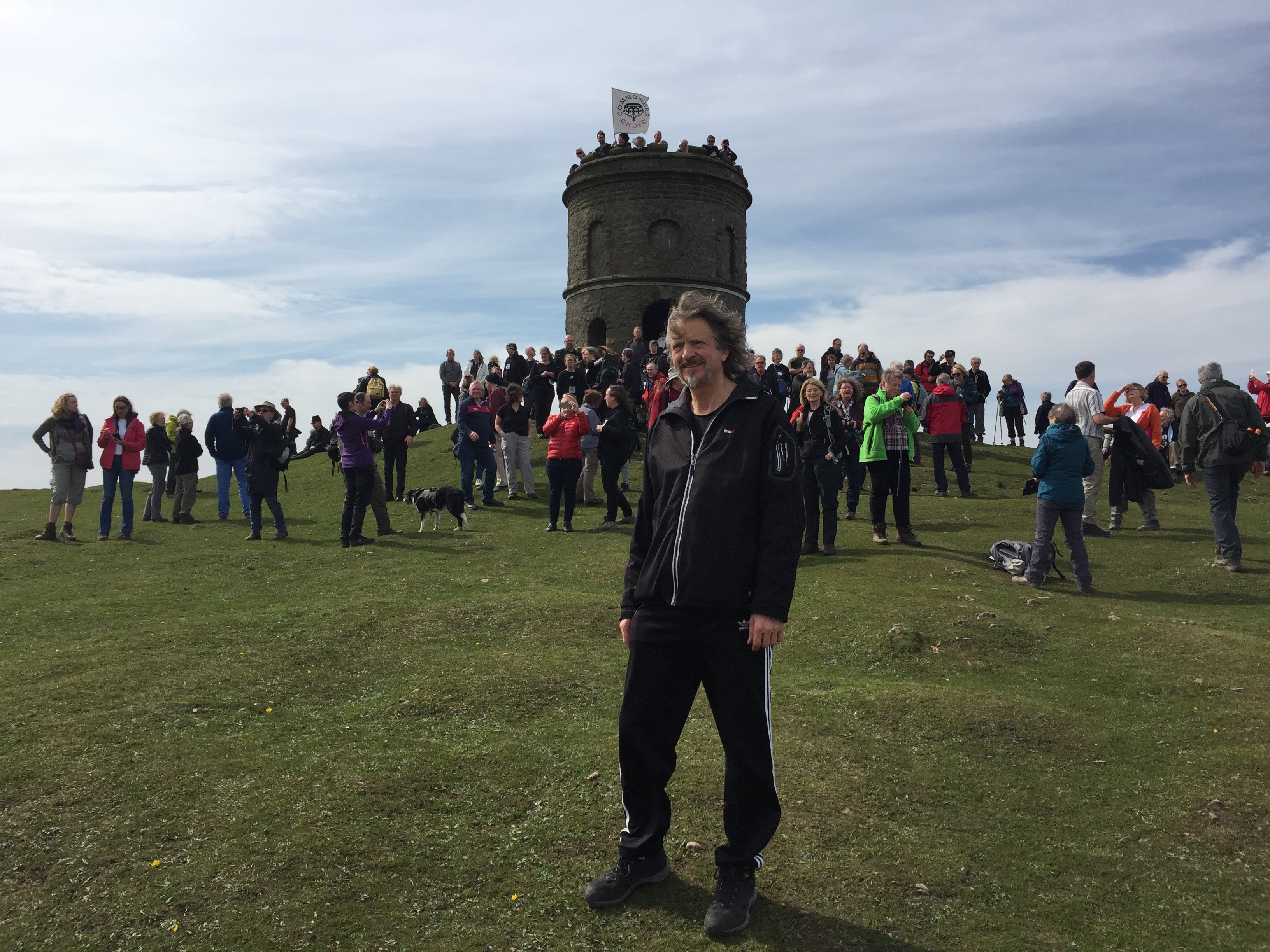 Next on the agenda was a ceilidh dace in the beer tent, a lovely joyous occasion. Great week end.
Next is a travel day and then another 6 shows before I go home.
Tuesday May 2 Coggeshall Library
Wednesday May 3 Wavenhoe Library
Thursday May 4th Writtle Library
Friday May 5th Folk On The Pier Festival Cromer
Saturday May 6th St Edwards Netley (Hants) with Steve Skaith
Sunday May 7th house concert Oxford
Monday May 8th home
…..and May 12th Venne Folk Fruelling Festival (near Osnabruck)
May 13th Pfarreshaus Wedemark (near Hannover)