On Sunday September 21st at 15:00 (CET) I will be doing a
 house concert at my friends Henrik & Lilo's house.
I will be playing songs from my new album, Palace of Tears, as well as some older stuff.
Even if you cannot come to the gig, you can still enjoy it from the comfort of your own home!
The first set will be streamed live via Concert Window and you can follow it from anywhere in the world via the following link: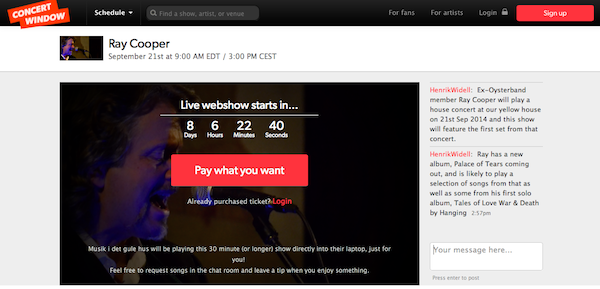 To watch the show YOU decide how much to pay (min $1) – with 70% going directly to the musician.
This will be my first online gig and I hope you will join in!